Collision Repair near The Woodlands, TX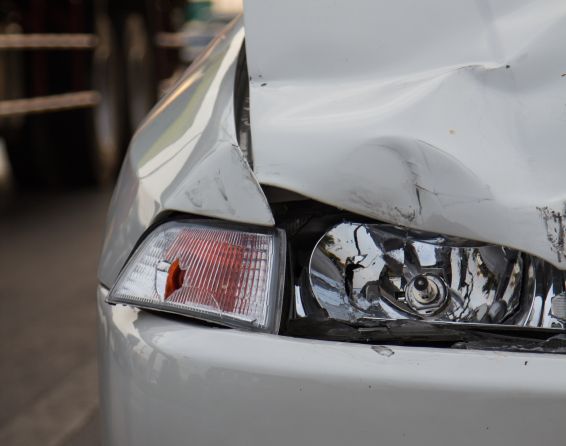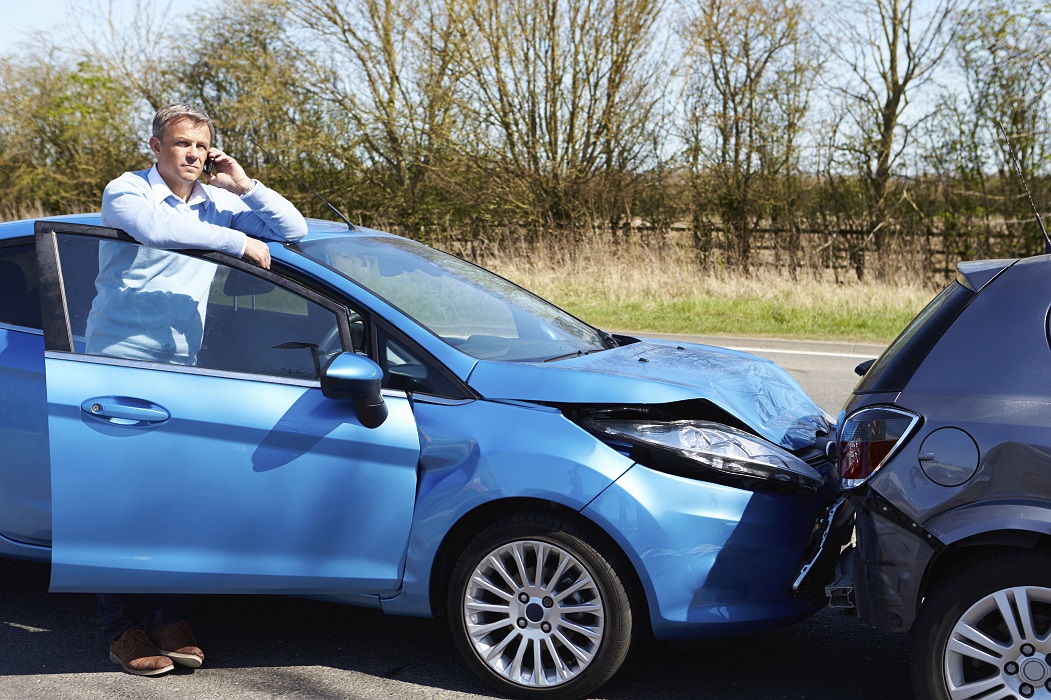 Getting into an accident can really put a damper on things. When life throws you a curveball, you can take confidence in the fact that we will lend a helping hand here at Honda of Tomball. Our main concern is giving you an experience that you can count on so you can rid yourself of those less-than-fortunate memories. Whether it is a bump, scrape, or car accident, we will do everything in our power to get you back on the road with the utmost confidence when you swing by our body shop!
Renowned Team
Each of our mechanics are expertly-trained to ensure that you receive a quality experience that restores your vehicle back to how it looked when you first took it home. We understand that you want to be confident in your set of wheels, and you can't drive around town with your head held high with blemishes from a previous collision. Therefore, we will assess the damage and formulate a plan of action. After that, we will run the services by you and when you give us the green light, we will get to work! We are well-versed in dealing with frame and unibody straightening, suspension and undercarriage damage, along with paint matching and dents. When you trust with us with your vehicle, you will receive a comprehensive service that doesn't lack in any department!
Parts Department
We understand that if you endure a collision, some parts simply cannot be salvaged. Whether your door handle or side mirror was in the line of fire or your headlights were damaged, we have a vastly-stocked Parts Department with all of the necessary pieces that will help you to get your ride looking pristine again. We also play host to knobs for your air conditioner and radio along with rearview mirrors and door handles for the inside of your vehicle so you don't have to worry about being left to fend for yourself when it comes to your cabin. If you notice that we don't have something that you might need, there is no need to worry. Simply click on our Order Parts form under the Parts tab at the top of your screen to let us know what you need. Once we receive it, we will call you in to get it replaced!
Online Features
We at Honda of Tomball don't think that you should have to deal with the entire aftermath of a car accident all on your own. That is why we offer some features on our website that will help you with your next decision. If you want to have some questions answered about your fixes and what will be required, you can click on our Ask a Tech form to get in touch with one of mechanics that we have available. We will do our best to give you a detailed answer of what you need to have completed. We also offer detailing specials if you would like to include that with your fixes to take home a like-new vehicle! Just use our Schedule Appointment form to get started!
We offer collision repair near The Woodlands, TX, and you can take advantage of it today! All that you need to do is bring your vehicle down to our location at 22727 Tomball Parkway in Tomball, TX. If you need a tow, just let us know!
Service Hours on Sundays
Service Hours
281-547-7157
| | |
| --- | --- |
| Monday | 6:00 am - 11:00 pm |
| Tuesday | 6:00 am - 11:00 pm |
| Wednesday | 6:00 am - 11:00 pm |
| Thursday | 6:00 am - 11:00 pm |
| Friday | 6:00 am - 11:00 pm |
| Saturday | 7:00 am - 7:00 pm |
| Sunday | 7:00 am - 7:00 pm |
Testimonials
GOOGLE
12-11-2019
GOOGLE
12-11-2019
GOOGLE
12-8-2019
GOOGLE
12-7-2019
GOOGLE
12-7-2019
CRV EX 2019
EDMUNDS
12-7-2019
"Amazing experience did not have to wait at all was in and..."
DEALERRATER
12-6-2019
GOOGLE
12-6-2019
GOOGLE
12-6-2019
GOOGLE
12-6-2019
GOOGLE
12-6-2019
GOOGLE
12-6-2019
GOOGLE
12-6-2019
GOOGLE
12-6-2019
GOOGLE
12-6-2019
GOOGLE
12-6-2019
"Very friendly and helpful. Great experience. Staff..."
DEALERRATER
12-4-2019
"The Best Honda Dealership In Houston"
DEALERRATER
12-4-2019
GOOGLE
12-4-2019
GOOGLE
12-4-2019
GOOGLE
12-4-2019
GOOGLE
12-4-2019
YELP
12-4-2019
GOOGLE
12-3-2019
GOOGLE
12-2-2019
YELP
11-29-2019
GOOGLE
11-28-2019
GOOGLE
11-28-2019
GOOGLE
11-28-2019
Oil Change for 17 Civic
EDMUNDS
11-27-2019
GOOGLE
11-27-2019
GOOGLE
11-27-2019
GOOGLE
11-27-2019
GOOGLE
11-27-2019
GOOGLE
11-27-2019
GOOGLE
11-27-2019
GOOGLE
11-27-2019
GOOGLE
11-27-2019
GOOGLE
11-26-2019
GOOGLE
11-26-2019
YELP
11-25-2019
Read More