How Often Should I Get My Brakes Checked?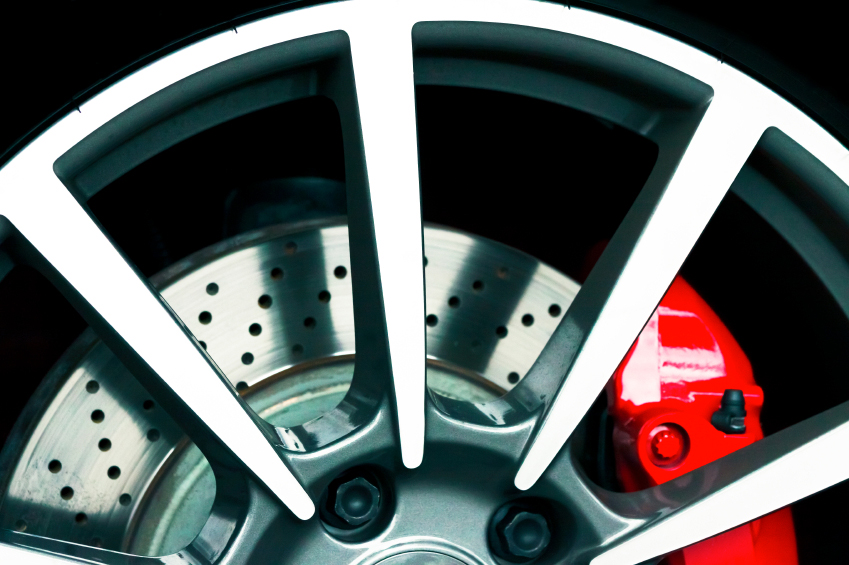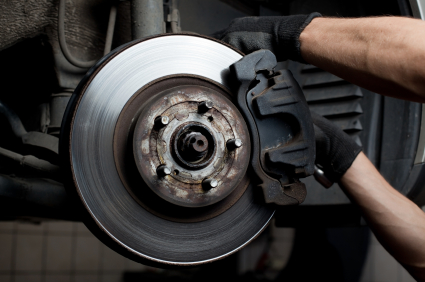 Every time you tap on your brake pedal, you are slowly but surely contributing to the degradation of your brake pads. This is simply unavoidable, which is why it is so important to swing by our Service Department at Honda of Tomball to have them checked on. This way, you can always come to a safe stop at a moment's notice. If you have recently experienced some cause for concern, come down today! We don't require appointments and look forward to your visit.
Timeline
You might be wondering how often you should pay us a visit for this specific service. That is why we are here to fill you in with all of the details so there isn't any gray area. Typically, your erosion rate depends on a couple different factors that vary from driver to driver. For starters, your driving habits largely affect how often you should have them checked out. If you are constantly climbing to high speeds before a red light, then you are requiring more force to bring your driving option to a halt. In turn, this causes your pads to wither away quicker than if you were to maintain a low rate of speed. Also, if you tend to take your weekend adventures off-roading, then this will also contribute to their wear and tear. That is why we suggest you stop by for a quick checkup every 12,000 miles because pads can last anywhere from 25,000 to 75,000 miles.
Signs
There are a few different red flags you should be aware of that will let you know you are past due for a replacement. One of the most obvious signals is if you hear a grinding noise coming from your undercarriage when you apply your brakes. Beneath your pads are a metal material, and this is the sound of them making direct contact with your wheel, which means your pads are no longer existent. Another thing to be aware of is if you have to apply more pressure than usual when you push on your brake pedal or it starts coming to the floor on its own when you tap on it. Luckily, most vehicles these days have a warning sign on the dash that will let you know! If any of these factors are happening to you, visit our Service Department as soon as possible.
Online Features
One of the ways that we at Honda of Tomball go the extra mile is by offering some useful features right here on our website. Firstly, we suggest taking a look at our Service Specials to see how you can save some cash in the long run. If you find one for this service or any service for that matter, make sure to print it out and bring it in when you arrive at our location. If you still aren't sure if your model is ready for upkeep, be sure to make use of our Ask a Tech form. This will put you directly in touch with one of our technicians.
Have you asked yourself, "How often should I get my brakes checked?" The answer is every 12,000 miles! We at Honda of Tomball are ready to meet with you at 22727 Tomball Parkway in Tomball, TX.
Service Hours
281-547-7157
| | |
| --- | --- |
| Monday | 6:00 am - 11:00 pm |
| Tuesday | 6:00 am - 11:00 pm |
| Wednesday | 6:00 am - 11:00 pm |
| Thursday | 6:00 am - 11:00 pm |
| Friday | 6:00 am - 11:00 pm |
| Saturday | 7:00 am - 7:00 pm |
| Sunday | 7:00 am - 7:00 pm |
Testimonials
CRV EX 2019
EDMUNDS
12-7-2019
"Amazing experience did not have to wait at all was in and..."
DEALERRATER
12-6-2019
GOOGLE
12-6-2019
GOOGLE
12-6-2019
GOOGLE
12-6-2019
GOOGLE
12-6-2019
GOOGLE
12-6-2019
GOOGLE
12-6-2019
GOOGLE
12-6-2019
GOOGLE
12-6-2019
GOOGLE
12-6-2019
"Very friendly and helpful. Great experience. Staff..."
DEALERRATER
12-4-2019
"The Best Honda Dealership In Houston"
DEALERRATER
12-4-2019
GOOGLE
12-4-2019
GOOGLE
12-4-2019
GOOGLE
12-4-2019
GOOGLE
12-4-2019
YELP
12-4-2019
GOOGLE
12-3-2019
GOOGLE
12-2-2019
YELP
11-29-2019
GOOGLE
11-28-2019
GOOGLE
11-28-2019
GOOGLE
11-28-2019
Oil Change for 17 Civic
EDMUNDS
11-27-2019
GOOGLE
11-27-2019
GOOGLE
11-27-2019
GOOGLE
11-27-2019
GOOGLE
11-27-2019
GOOGLE
11-27-2019
GOOGLE
11-27-2019
GOOGLE
11-27-2019
GOOGLE
11-27-2019
GOOGLE
11-26-2019
GOOGLE
11-26-2019
YELP
11-25-2019
GOOGLE
11-25-2019
GOOGLE
11-25-2019
Purchase
EDMUNDS
11-25-2019
GOOGLE
11-24-2019
YELP
11-21-2019
Read More