Tire Rotation Service near Houston, TX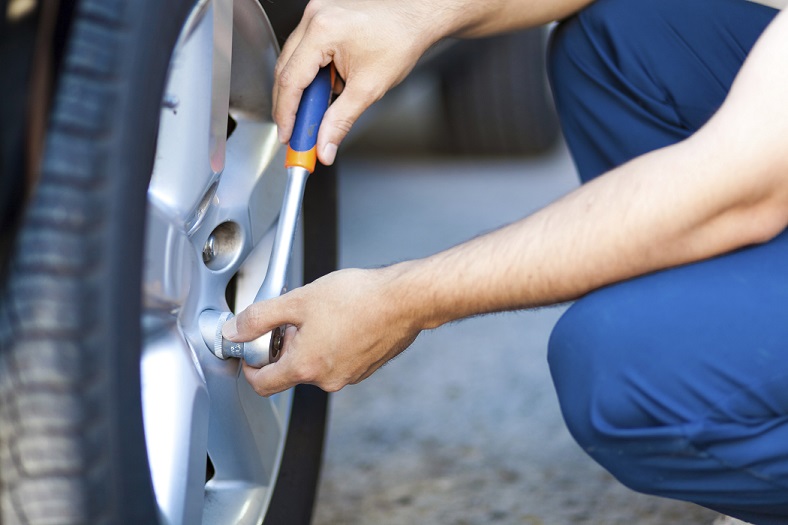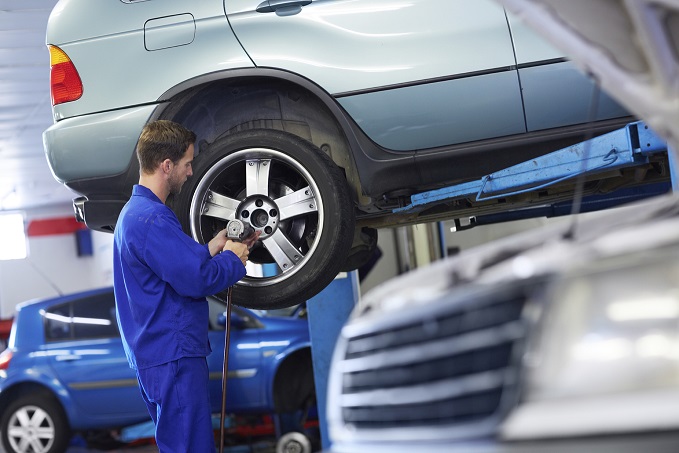 Service Hours on Sundays
Service Hours
281-547-7157
| | |
| --- | --- |
| Monday | 6:00 am - 11:00 pm |
| Tuesday | 6:00 am - 11:00 pm |
| Wednesday | 6:00 am - 11:00 pm |
| Thursday | 6:00 am - 11:00 pm |
| Friday | 6:00 am - 11:00 pm |
| Saturday | 7:00 am - 7:00 pm |
| Sunday | 7:00 am - 7:00 pm |
Gaining optimal traction with the pavement ahead is a crucial aspect of owning a vehicle. That is attainable when you swing by our Service Department here at Honda of Tomball to get your tires rotated every once in a while. This way, you can dominate the open road during inclement weather along with increasing the lifespan of your tires. If this sounds like a good plan, make your way down to our location at 22727 Tomball Parkway in Tomball, TX.
Timeline
Since all drivers vary in their style and each vehicle performs differently, it is always a good idea to take a peek at your Owner's Manual for an accurate estimate of when to stop by. If you have lost yours, then we suggest that you head over to our location every six months to make sure that your tread levels haven't degraded past their limit. If you would like a more specific number, you should definitely pay us a visit before you pass the 7,000-mile mark to be positive that you are prepared for anything that is thrown your way and can maintain a safe drive for miles to come.
Warning Signs
Just like any other component of your vehicle, there are signals that will let you know if your tires are nearing their point of no return. It is important to bring your ride in before this so we can salvage your rubbers and get them situated to where they can last a little longer. One thing to be cognizant of is if your steering wheel starts to shake when you exceed speeds of 45 MPH. This is a direct sign of tire imbalance due to pressure loss. If this continues to go ignored, it can result in a popped tire which is the last thing that you want while you are making your way to the office down the interstate. Lastly, you can take a look at your treads right from your driveway. If you notice uneven wear between or cracks on the sidewall, then you are long overdue for a visit!
Tools
Coming for your regular maintenance procedures can be a tedious process, and we totally understand that here at Honda of Tomball. That is why we have implemented some tools right here on our website that will help you expedite the process. For instance, our Ask a Tech form will put you in touch with one of our experts. After that, you can voice your question or concern and we will work tirelessly to get back to you with a detailed answer as soon as possible. If you know that you are ready to optimize your time spent on the road, then fill out the Schedule Appointment form to secure a time slot!
Stop by Honda of Tomball for your tire rotation service near Houston, TX, today! We look forward to giving you the peace of mind that you deserve as soon as today when you swing by during our flexible hours!
Testimonials
GOOGLE
12-11-2019
GOOGLE
12-11-2019
GOOGLE
12-8-2019
GOOGLE
12-7-2019
GOOGLE
12-7-2019
CRV EX 2019
EDMUNDS
12-7-2019
"Amazing experience did not have to wait at all was in and..."
DEALERRATER
12-6-2019
GOOGLE
12-6-2019
GOOGLE
12-6-2019
GOOGLE
12-6-2019
GOOGLE
12-6-2019
GOOGLE
12-6-2019
GOOGLE
12-6-2019
GOOGLE
12-6-2019
GOOGLE
12-6-2019
GOOGLE
12-6-2019
"Very friendly and helpful. Great experience. Staff..."
DEALERRATER
12-4-2019
"The Best Honda Dealership In Houston"
DEALERRATER
12-4-2019
GOOGLE
12-4-2019
GOOGLE
12-4-2019
GOOGLE
12-4-2019
GOOGLE
12-4-2019
YELP
12-4-2019
GOOGLE
12-3-2019
GOOGLE
12-2-2019
YELP
11-29-2019
GOOGLE
11-28-2019
GOOGLE
11-28-2019
GOOGLE
11-28-2019
Oil Change for 17 Civic
EDMUNDS
11-27-2019
GOOGLE
11-27-2019
GOOGLE
11-27-2019
GOOGLE
11-27-2019
GOOGLE
11-27-2019
GOOGLE
11-27-2019
GOOGLE
11-27-2019
GOOGLE
11-27-2019
GOOGLE
11-27-2019
GOOGLE
11-26-2019
GOOGLE
11-26-2019
YELP
11-25-2019
Read More