Tire Rotation Service near The Woodlands, TX

Have you recently lost control while rounding a sharp turn on slippery pavement? Maybe you have noticed your MPG is much lower than it used to be. These are some contributing factors to needing a tire rotation. This regular maintenance procedure also allows you to extend the lifespan of each tire so you don't have to buy one at a time, which can be much costlier. If you know you are past due for this simple service, make your way down to Honda of Tomball today!
Timeline
We understand that it might be difficult to gauge when the best time is to get your tires rotated. Just like oil changes and battery replacements, there is a schedule that should be followed that will make sure your current set is performing in an optimal manner. For starters, it is always a good idea to take a quick glance at your Owner's Manual for a recommendation from your vehicle's manufacturer. If yours doesn't say, then you can always abide by our timeframe which is every six months to ensure your tires haven't completely degraded past their limit. For a more specific evaluation, drop by before you hit the 7,000-mile mark from your last rotation to make sure you are prepared for anything thrown your way.
Warnings
Unfortunately, just like most components of your vehicle, there are warning signs that will start to appear if you don't follow this strict schedule. These red flags depend on a few different factors and many of them are dependent on the way that you operate your automobile. If you are constantly reaching high speeds while zipping down the interstate or taking your ride off-roading, then they will wear down much quicker than usual. If you notice that your steering wheel starts to vibrate when traveling above 45 MPH, then that is a result of tire imbalance, which makes your time spent behind the wheel completely unsafe. Also, if you notice your tire pressure constantly depleting shortly after you fill them up, then you might be overdue for a replacement at our Service Department.
Tools
Before you drop by our location, there are a few online features that you can use to help you along the way. To begin, you should always take a look at our Service Specials to see if you can save some cash on a tire rotation. If you know you are going to need a replacement, then click on the Tire Center link at the top of your screen. Here, you can navigate through all of our sizes and brands to find a set that fits your model perfectly. Then, if you have any questions, be sure to click on the Ask a Tech form to have them answered promptly. We look forward to lending our assistance!
Stop by Honda of Tomball for your tire rotation service near The Woodlands, TX. We look forward to getting you back on the road with the utmost confidence during our business hours!
Service Hours
281-547-7157
| | |
| --- | --- |
| Monday | 6:00 am - 11:00 pm |
| Tuesday | 6:00 am - 11:00 pm |
| Wednesday | 6:00 am - 11:00 pm |
| Thursday | 6:00 am - 11:00 pm |
| Friday | 6:00 am - 11:00 pm |
| Saturday | 7:00 am - 7:00 pm |
| Sunday | 7:00 am - 7:00 pm |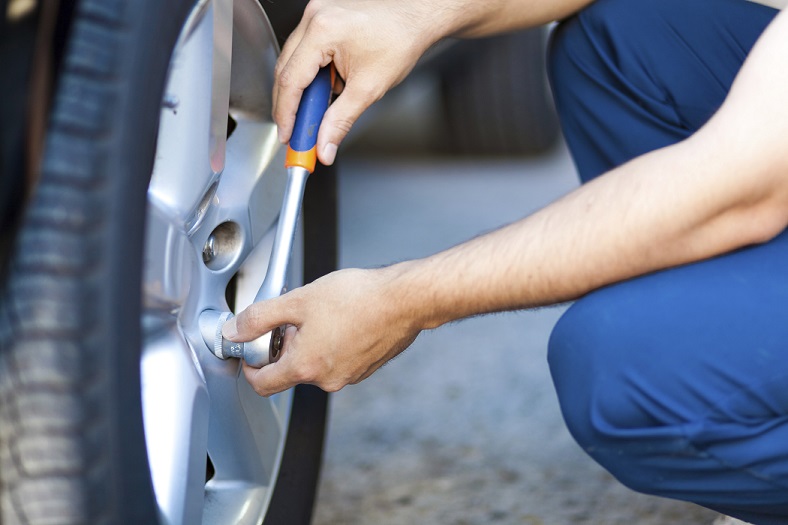 Testimonials
CRV EX 2019
EDMUNDS
12-7-2019
"Amazing experience did not have to wait at all was in and..."
DEALERRATER
12-6-2019
GOOGLE
12-6-2019
GOOGLE
12-6-2019
GOOGLE
12-6-2019
GOOGLE
12-6-2019
GOOGLE
12-6-2019
GOOGLE
12-6-2019
GOOGLE
12-6-2019
GOOGLE
12-6-2019
GOOGLE
12-6-2019
"Very friendly and helpful. Great experience. Staff..."
DEALERRATER
12-4-2019
"The Best Honda Dealership In Houston"
DEALERRATER
12-4-2019
GOOGLE
12-4-2019
GOOGLE
12-4-2019
GOOGLE
12-4-2019
GOOGLE
12-4-2019
YELP
12-4-2019
GOOGLE
12-3-2019
GOOGLE
12-2-2019
YELP
11-29-2019
GOOGLE
11-28-2019
GOOGLE
11-28-2019
GOOGLE
11-28-2019
Oil Change for 17 Civic
EDMUNDS
11-27-2019
GOOGLE
11-27-2019
GOOGLE
11-27-2019
GOOGLE
11-27-2019
GOOGLE
11-27-2019
GOOGLE
11-27-2019
GOOGLE
11-27-2019
GOOGLE
11-27-2019
GOOGLE
11-27-2019
GOOGLE
11-26-2019
GOOGLE
11-26-2019
YELP
11-25-2019
GOOGLE
11-25-2019
GOOGLE
11-25-2019
Purchase
EDMUNDS
11-25-2019
GOOGLE
11-24-2019
YELP
11-21-2019
Read More